The XFP-01 flux dispenser: What it does
Watch the video
The FluxPenser can dispense granular or micro bead flux for optimal flexibility. Dispensing parameters can be adjusted to desired speed and dispensing precision for flux type.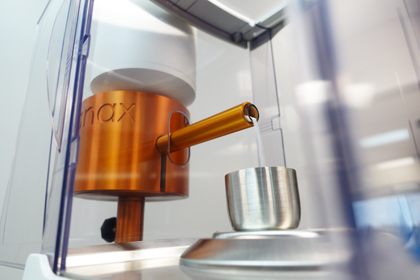 The XFP-01 FluxPenser® has two operating modes:
Mode 1: High accuracy flux dosing and weighing (absolute mode).
Mode 2: Automatic flux dispensing to obtain a desired flux/sample ratio (relative mode). The sample is weighed, then flux is added to the desired ratio. Sample is in a sandwich of flux to facilitate mixing and protect platinumware.
Zero-touch operation for absolute mode flux dispensing and one-touch operation for ratio mode.